CRITICISM:

A Speedy Growth Process

The "C-A-T" Strategy

THIS C-A-T Tames Your Dragon

1.Categorize

   ​a.Correct or Incorrect

   ​b.Deserved or Undeserved

   ​c.

Solicited or Unsolicited


   ​d.

Friend or Foe
2.Analyze

   ​a.Using A-D in Step #1, dissect each area

   ​b.Be honest 'til it hurts!

3.Take Action

   ​a.Ignore it (Don't try this one!)

      <or>

   ​b.Get Angry, Get Even, Get Ulcers

      <or>

​   c.Analyze & 

​      i.Discard   or

​      ii.Use for Profit

Please accept this Complimentary copy of the outline of 

The "C-A-T" Strategy

with our best wishes for a full and fruitful life.

This is our way of encouraging you to Conquor and Tame the Dragon of Criticism.  Develop the tools you already possess.  Add some insight to benefit & grow from another of life's interesting challenges.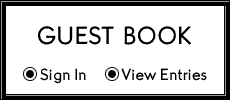 COMING SOON!!!

CRITICISM MANAGEMENT

A Speedy Growth Process

Using the C-A-T to Tame the Dragon

 BOOK, Workbook & Audio

Watch for 

    INTERNET SPECIAL!

   Mention website PLUS S&H FREE!


COMPLIMENTARY  C-A-T Outline below.  ENJOY and PROSPER!


Entrepreneurial 

Training & Marketing LLC

Detri L. McGhee

20161 US Hwy 425 S

Star City, AR  71667

(870) 370-0160 Cell